Women War Correspondents in WWII
This is the uniform I'll repro
So I decided I wanted some Girl Power in my costumes at Costume College this year and one of the ideas I've come up with is a cosplay of a woman I've been fascinated with for a long time - photographer Lee Miller.
She was a muse, model and protégé of Man Ray in the 20s, traveled to Egypt in the 30s and became a photojournalist in the 1940s. While with the troops she photographed the first use of napalm, and took harrowing photos of Dachau. I've been reading a lot about her and other women war correspondents during WWII.
And they are all so AMAZING!
Sigrid Schultz I knew about from reading
In the Garden of Beasts
(which I HIGHLY recommend ) but still, I hadn't heard
all these stories until now
. She was Chicago Tribune German Bureau Chief - first female bureau chief maybe in the
WORLD!
She met Hitler numerous times and tried to warn people about what was coming! Goering hated her so much he called her "The Dragon from Chicago!" She lived in Berlin for a long time writing about the Nazis rise to power under a male pseudonym. Someone seriously needs to make a movie of her life...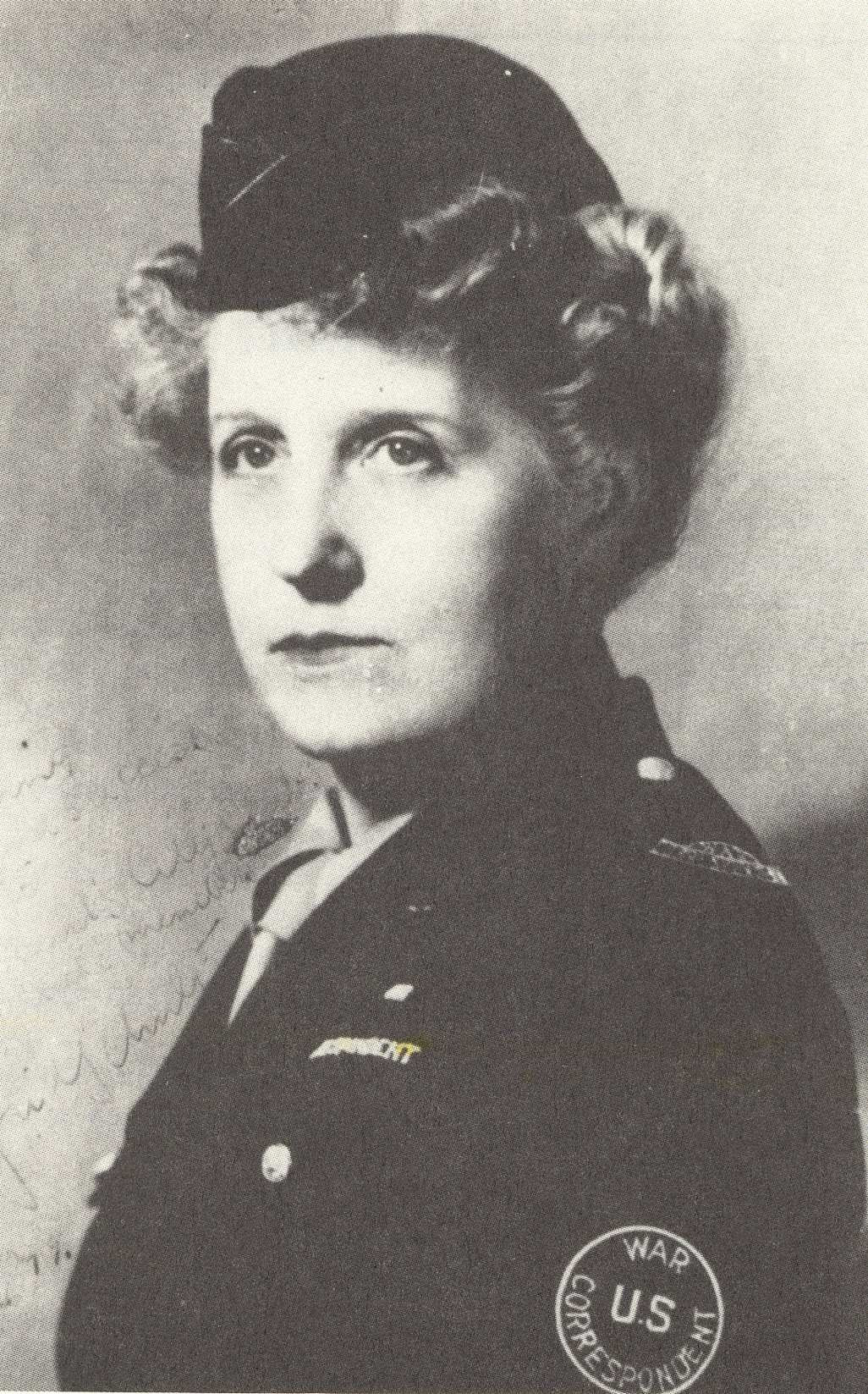 Dickey Chappell
is another amazing one. And this photo of her could be on a poster with the heading "Inspiration!"
She got accepted to MIT at
age 16!
She covered the Pacific theater in WWII! She jumped out of planes with paratroopers! She was imprisoned for 2 months in solitary confinement by Hungarian Secret Police! She went with the Marines to Viet Nam...where she tragically loses her life and became the first female correspondent to die in action. I haven't read it yet but she wrote
What's a Woman Doing Here? A Combat Reporter's Report on Herself
, and you can see some of her photos
here
.
Then there was
Martha Gelhorn
. Celebrated journalist, novelist and briefly wife of Hemmingway. Before WWII she worked with photographer Dorthea Lange chronicling poverty during the depression. On D-Day she stowed away on a hospital ship, she rode along with British pilots during bombing runs of Germany and chronicled the liberation of Dachau
.
And there are so many other amazing women. If you want to read more about them you might want to check out
The Women Who Wrote the War.