Halloween! Breaking Bad, Doctor Who and Adventure Time!
So Halloween is one of the favorite holidays around here, natch.
Upon our finally finishing Breaking Bad this summer my husband immediately started to grow a goatee and plan his Heisenberg costume. I splurged and bought him a very special present (because Halloween is also the anniversary of our first date) -
the honest to goodness Heisenberg hat
!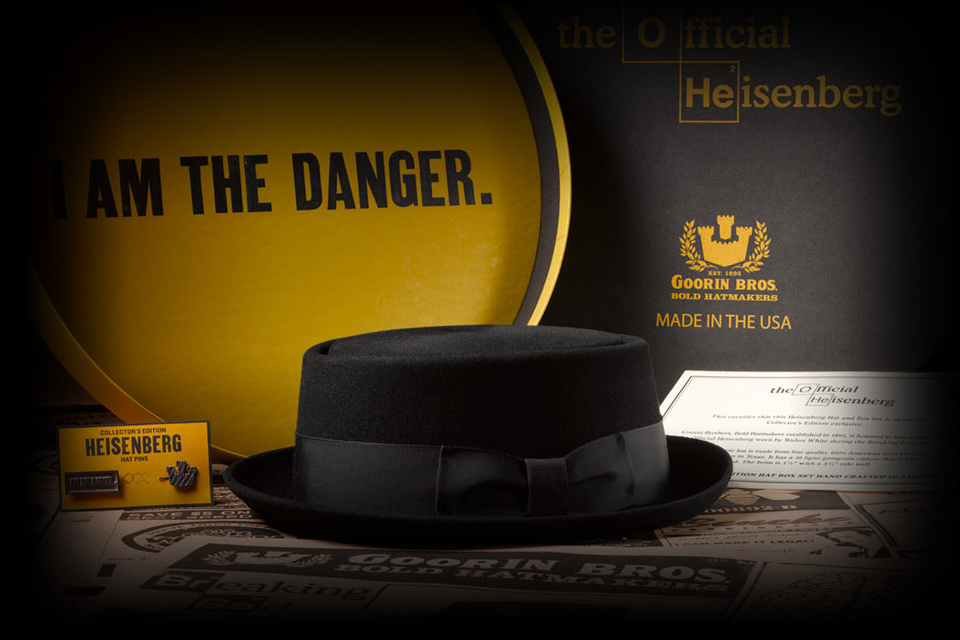 We found
the same black windbreaker
they used on Amazon along with some
blue rock candy
and
wire rimmed glasses
.
We usually try to do costumes that at least sort of go together. But this year is a little awkward for me because I will probably still be in at least one surgery boot come the holiday, so what to wear? I'd thought Skyler would be fun, a barrel of methlamine or even wearing a super sparkly dress and coming as "blue sky." But none of this was going to work given my shoe situation. So I decided to be Jessie! I got
a cheap hazmat suit
,
gloves
,
goggles and a respirator
all on Amazon. The suit covers my feet so it should work fine.
My younger kid is going to be
the 10th Doctor
. She already has
a blue pinstriped suit
and usually we try to do one big present instead of a lot of little ones so we got her a knock off of the brown trench coat.
My older kid still hasn't decided but will probably wear his
Adventure Time Jake costume
from last year if he can't think of anything else.